You are here
News from April 2013
---
Town welcomes Greenly Center project
Bloomsburg native Duane R. Greenly and his wife, Susan Basar Greenly, moved 14 times as his career took him from city to city. The Town of Bloomsburg became his anchor, he said, and soon will become home to a building that carries his family's name.
The Greenlys, members of Bloomsburg State College's Class of 1972, are giving back to the local area with a $1 million gift to the BU Foundation. The donation from the Mechanicsburg couple will establish The Greenly Center on the site of the former Cole's Hardware in downtown Bloomsburg.
The 44,700-square-foot Greenly Center will house the offices of the Bloomsburg University Foundation and other tenants in a four-story structure with underground parking. Pending needed approvals, the project will begin in August with the razing of the building currently located at 50 E. Main St. Completion of the $6.5 million project is expected in June or July 2014. #SenseOfCommunity
The Big Event: A day of giving back
More than 1,700 students sprawled across Bloomsburg on Saturday, April 6, for a massive spring cleaning campaign, signaling the largest and greatest effort CGA's The Big Event has seen in its four years of existence.
Each spring, BU students get together in teams to take the opportunity and say, "Thank you" to Bloomsburg area residents by completing various tasks, such as raking leaves, weeding, painting, etc. at homes, churches and businesses. #CGABigEvent | #SenseOfCommunity
Alumna a key figure in Boston's trauma response
Dr. Tracey Dechert, a 1988 Bloomsburg University graduate and trauma surgeon at Boston Medical Center, has been among the prominent spokespeople from the medical center interviewed in recent days in response to Monday's bomb explosion during the Boston Marathon. She has been the key spokesperson on the status of the victims, their conditions and how they were treated at the medical center. Dr. Dechert is also an assistant professor of surgery at the Boston University School of Medicine. Among the media outlets using Dr. Dechert as a source include CNN, The New York Times and The Wall Street Journal. The toll from the bombs, which killed at least three and injured more than 170, will long be felt by anyone involved with the city's iconic sporting event, according to news reports.
COE scores high for secondary education
With about 16,000 of newly certified teachers in Pennsylvania a year, a good question is: How well do colleges and universities prepare them? The highest ratings in Pennsylvania were three stars to undergraduate secondary programs at two state universities, Bloomsburg and Mansfield. Beth Mauch, dean of the College of Education at Bloomsburg, said, "We have been working for the last several years now to really improve our teacher preparation programs. This is just one more indicator we're doing a good job."
Professor lands $250k grant for testing
Karl Kapp, professor of instructional technology, in partnership with Sinclair Community College in Dayton, Ohio, and the National Office of Project Lead the Way has recently been awarded a three year $250,000 grant from the National Science Foundation (NSF) Advanced Technology Education (ATE) program. The project is to create and disseminate an open source, online virtual tensile strength testing simulation. Materials created from this project will be utilized by undergraduate engineering technology students and pre-engineering high school students in the Project Lead the Way network of 4,215 schools nationwide.
Future Focus: Inside Science and Technology
BU's College of Science and Technology hosted a Career Day on Friday, April 5, in the KUB Ballroom for its students and 70 returning alumni, who served as presenters and panelists. Career Day is a great opportunity for students to directly network with alumni in their prospective career fields. Students gained helpful insight, learn of internships, and established possible references with alumni by participating in the COST's Career Day.
Panels consisted of alumni from the following career fields: Allied Health Sciences, Audiology and Speech Pathology, Biology, Chemistry and Physics, Computer Science, Digital Forensics, Environmental, Geographical, and Geological Sciences, Exercise Science, Internships, Instructional Technology, Mathematics, and Math and Science Secondary Education, and Nursing. Booths were also be set up in the Kehr Union Ballroom lobby showcasing internships, regional area employers, and the College of Science and Technology's undergraduate and graduate degree programs.
What makes a relay event special?
Many moments create the unique Relay for LIfe experience. #BURelay4Life
Survivors Lap ... all cancer survivors at the event take the first lap around the track, celebrating their victory over cancer while cheered on by the other participants who line the track. Relay For Life events also recognize and celebrate caregivers, who give time, love, and support to their friends, family, neighbors, and coworkers facing cancer.
Luminaria Ceremony ... takes place after dark, so we can remember people we have lost to cancer, honor people who have fought cancer in the past, and support those whose fight continues. Candles are lit inside of personalized bags and are placed around the Relay track as glowing tributes to those who've been affected by cancer.
Fight Back Ceremony ... symbolizes the emotional commitment each of us can make in the fight against cancer. The action taken represents what we are willing to do for ourselves, for our loved ones, and for our community to fight cancer year-round and to commit to saving lives.
History of Relay For Life ... In May 1985, Dr. Gordy Klatt walked and ran for 24 hours around a track in Tacoma, Washington, ultimately raising $27,000 to help the American Cancer Society fight the nation's biggest health concern – cancer. A year later, 340 supporters joined the overnight event. Since those first steps, the Relay For Life movement has grown into a worldwide phenomenon, raising more than $4 billion to fight cancer.
Creating a veteran friendly campus
BU will be hosting Curtis Branch, Ph.D., a clinical psychologist and chief for the Psychosocial Rehabilitation and Recovery Center of the Veterans Administration New Jersey Health Care System in Newark, N.J., who help lead a series of interactive events designed to help create a veteran friendly campus. The event will be held on Tuesday, April 30, from 1 to 9 p.m. in the KUB Multipurpose A. It's open free to the public and campus community.
Schedule of Events
1 to 2:30 p.m. — Creating a Veteran Friendly Campus: Veteran Needs, Recruitment, and Retention of Veterans
2:30 to 3 p.m. — Open Forum with Faculty, Staff, Veterans, and Students
3 to 4 p.m. — The Comparison Between Younger and Older Veterans and the Perception of Veterans
4 to 4:30 p.m. — Open Forum with Faculty, Staff, Veterans, and Students
4:30 to 5 p.m. — The Use of Technology to Connect with Veterans
7 to 8 p.m. — Veteran Transition from Military Deployment to College Life Challenges and Resources
8 to 8:30 p.m. — Q&A
Branch holds degrees from Johnson C. Smith University (B.A., psychology), Columbia University (M.A., developmental psychology), and Penn State University (Ph.D. clinical psychology and developmental psychology). He completed pre-doctoral clinical training at University of Colorado Medical Center and post-doctoral training at Fort Logan Mental Health Center, Denver, Colorado. Branch has held academic positions at a variety of institutions including University of Colorado-Boulder and Teacher's College, Columbia University. In 1993-1994 he became the first American granted a Senior Fulbright Scholar Award (in Psychology) to Romania. #SenseOfCommunity
Young coders put to the test
Nearly 200 students forming 43 teams across Pennsylvania, as well as teams from Maryland and Massachusetts, recently matched wits and computer coding skills at BU's 18th Annual High School Programming Contest, where they had up to three hours to solve 10 college-level computer science problems as a team.
Students, accompanied by their high school teachers, tackled a series of computer programming problems with varying difficulty. Winning teams were determined by how many problems they solved within the three-hour limit. Prices included Kindles, portable hard drive, wireless mice and keyboards, flash drives, etc. #CollaborativeLearning
Marcellus Shale Documentary Project
The Moose Exchange Stairwell Gallery is proud to announce an upcoming exhibition entitled Marcellus Shale Documentary Project. The exhibition includes the work of six professional photographers that share in the telling of the complex story of Marcellus Shale gas drilling in Pennsylvania. This traveling exhibition opens with a reception on Friday, April 19, at 6 p.m. and will remain on view through June 8.
Artist Talks are scheduled for Wednesday, May 1, beginning at 5 p.m. Three of the six photographers in the exhibition will be present to discuss the project and their individual contributions to it. The Marcellus Shale Documentary Project photographers are Noah Addis, Nina Berman, Brian Cohen, Scott Goldsmith, Lynn Johnson, and Martha Rial. In conjunction with the exhibition, a series of related programming has been scheduled throughout the duration of the exhibition. Please see the attached schedule of events for topics, times and locations. All events are free and open to the public.
For the best part of a year, the photographers travelled across the Commonwealth, meeting people, listening to and recording stories, and documenting images from across the region. The exhibition represents each photographer's aesthetic, each having chosen a different angle from which to view the subject. Together, they offer a compelling narrative that represents, they believe, an honest appraisal of how the arrival of Marcellus Shale drilling has affected communities around the Commonwealth. For additional information about the exhibition at the Moose Exchange, please visit mooseexchange.org or contact Sue O'Donnell at sue.mooseexchange@gmail.com
Upcoming Speaker: John Peeler
John Peeler, Ph.D., presidential professor of political science, emeritus Bucknell University, will present, "Hugo Chavez and the Bolivarian Revolution in Venezula," on Monday, April 22, 7 p.m., in McCormick Center 1303. Peeler has engaged in a comparative analysis of the phenomenon of liberal democracy in Latin America. Since the completion of his book Democracy and Human Rights in Latin America (co-edited with Richard Hillman and Elsa Cardozo), he begun to develop an interest in the changing political roles of indigenous people in Latin America. His visit is sponsored by the College of Liberal Arts and the International Faculty Association.
The "Bolivarian Revolution" refers to a leftist social movement and political process in Venezuela led by late Venezuelan president Hugo Chávez, the founder of the Fifth Republic Movement (replaced by the United Socialist Party of Venezuela in 2007). The "Bolivarian Revolution" is named after Simón Bolívar, an early 19th century Venezuelan and Latin American revolutionary leader, prominent in the Spanish American wars of independence in achieving the independence of most of northern Latin America from Spanish rule. According to Chávez and other supporters, the "Bolivarian Revolution" seeks to build a mass movement to implement Bolivarianism - popular democracy, economic independence, equitable distribution of revenues, and an end to political corruption - in Venezuela. They interpret Bolívar's ideas from a socialist perspective. #SpeakerSeries
Phi Beta Lambda has strong showing at state conference
Fifteen students competed in Gettysburg on April 13 at the 42nd Pennsylvania Phi Beta Lambda State Leadership Conference. BU had 4 winners:
John Katona, second place in Accounting for Professionals
Nicole Jubin, second place in Retail Marketing
Carol Bachman, third place in Future Business Teacher
Daniel Vogel, third place in Small Business Management Plan
All winners are eligible to be a primary competitor or an alternate at the Phi Beta Lambda National Leadership Conference in Anaheim, CA, June, 2013. Competition was intense, and the following schools were well represented: California University of PA, Indiana University of PA, and Shippensburg University, (PASSHE); Alvernia University, Bucknell University, Drexel University, Duquesne University, Lebanon Valley College, Penn State main campus, Penn State Brandywine, Temple University, and University of Pittsburgh, among a host of other colleges, community colleges, and two year business programs.
The breakout sessions consisted of presentation by business leaders from US Steel, PNC Bank, Ernst & Young, and Men's Warehouse, among others. Ed Pitingolo, associate professor of accounting and PBL adviser, says it was a good conference and great experience for students.
Lavender Graduation
Please join the LGBTQA Community of Bloomsburg University for the Third Annual Lavender Graduation Ceremony in KUB Multipurpose-B on Friday, April 19, at 5:30 p.m. A brief reception will follow the ceremony, refreshments will be provided. If you are a recent graduate or are planning to graduate in the upcoming calendar year, please complete this form!
2013 Lavender Commencement Speaker — Ashley Hope is a 25 year old transgender woman who has been transitioning for almost 4 years. Before graduating from Millersville University in December 2010, she was president of her campus's GSA, MU Allies, and worked to make the group and her campus more aware and inclusive of the transgender students, faculty, and staff, resulting in amongst other things, rebranding the GSA a "Gender and Sexuality Alliance" and helping to create a new policy to include gender neutral bathrooms in any new or renovated buildings on campus.
What is Lavender Graduation? — The ceremony celebrates the many accomplishments of LGBTQ students and Allies at Bloomsburg University. The LGBTQA Commission wants to take this opportunity to honor our graduates and to thank them for all that they do for the LGBTQ community and the university as a whole. It is also a time for the graduates to thank individuals for their support during the graduates' time at BU.
Who attends Lavender Graduation? — Each April, we honor Undergraduate and Graduate Students who have already or plan to finish their degree during any semester in the current academic or calendar year. Also, each graduate will be able to identify a significant other who they would specifically like to honor at graduation (see participant form). All students, faculty, staff, and alumni are welcome to attend the ceremony. Feel free to ask guests to join you for the celebration.
Why should I participate? — Lavender Graduation is a time for you to take pride in yourself and your achievements at BU. By participating, you will be visible sign of the strength of our community and serve as an example to future LGBTQA graduates. It also allows you an opportunity to thank those individuals in your life that have supported you during your time in school.
Be an Ally. Be the Change.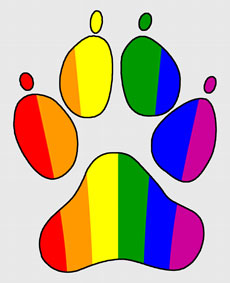 Thursday, April 18, 11 a.m. Quad – Tie Die
Thursday, April 18, noon to 1 p.m., KUB Hideaway – Ally Training
Friday, April 19 – Day of Silence
Friday, April 19, 5 p.m., Quad – Breaking the Silence
Friday, April 19, 5:30 p.m. – Lavender Graduation
Friday, April 19, 9 p.m. – Trip to Twist Nightclub
Use the #BUallies to join the Ally Week discussion, as well as send questions to guest speakers and share your experiences this week!
Upcoming Speaker: George J. Borjas
George J. Borjas, an esteemed Harvard University professor, will talk "Immigration and Economics" on Thursday, April 18 at 2 p.m. in KUB Multipurpose 245 A&B. Borjas is a Robert W. Scrivner Professor of Economics and Social Policy at Harvard's John F. Kennedy School of Government. His visit is sponsored by BU's Department of Economics, College of Liberal Arts and International Economics Honor Society.
Borjas received his Ph.D. in economics from Columbia University. His teaching and research interests focus on the impact of government regulations on labor markets, with an emphasis on the economic impact of immigration. He is the author of "Wage Policy in the Federal Bureaucracy;" "Friends or Strangers: The Impact of Immigrants on the U.S. Economy;" "Heaven's Door: Immigration Policy and the American Economy;" and the textbook Labor Economics. He also edited Immigration and the Work Force; Issues in the Economics of Immigration; and Poverty, International Migration and Asylum. In addition, Borjas has been a consultant to various government agencies.
Shattering the silence of sexual violence
Kidnapped in broad daylight at the age of 17 from a shopping mall parking lot, Angela Rose recounts her haunting experience of being bound in a paroled murderer's car and her fight for justice that followed. Rose reveals her story on Wednesday, April 17, at 6 p.m. in KUB Multipurpose A, followed by BU's annual Take Back the Night candle vigil.
Working with her attacker's previous victims, Rose turned a suburban community into a group of proactive citizens, culminating with the passage of the Sexually Violent Persons Commitment Act in Illinois. Angela went on to found PAVE: Promoting Awareness, Victim Empowerment—a national non-profit created to shattered the silence of sexual violence. She has encountered countless sexual assault survivors, many of whom were victimized by someone they knew and trusted. In her moving sexual assault keynote, Rose helps students dispel myths and understand the dangers of sexual violence both from strangers and from those we know and trust. She also discusses the dangerous role that alcohol plays in sexual violence. #SpeakerSeries
FOCUS with siblings and children
BU's Office of Minority Affairs is hosting Martin Harris, Sr., pastor of F.O.C.U.S. Young Adult Ministry at Bethel Deliverance International in Philadelphia for an on-campus church visit on Sunday, April 14, at 10:30 a.m. in the KUB Multicultural Center. Free breakfast at 10:15 a.m. Come be part of the service! There will be a shuttle bus on a continuous loop to pick up students who live on upper campus from 9:45 to 11 a.m. A free gift will be given to all siblings. Contact Marcei Woods at (570) 389-4091 for more information.
NSSE seeks opinions of freshmen, seniors
Each member of BU's first-year and senior classes is invited to share opinions about his or her experiences at BU by completing the National Survey of Student Engagement (
NSSE
). According to Sheila Dove Jones, director of BU's planning and assessment office, answers to the online survey will reveal students' views on the quality of their education and their level of involvement in activities outside of the classroom. Results will be used to improve the undergraduate experience and as a baseline measurement for BU's new general education requirements that took effect in fall 2012.
In appreciation for participating, students who complete the survey by May 1 will be automatically entered in a random drawing to win one of six $50 gift cards or one of 20 Bloomsburg University prizes worth $10 or more. A student's chance of winning depends on how many students complete the survey. The last time this survey was administered, about 800 students responded. Based on this estimate, odds of winning are 1 in 31. Take the survey online at www.nssesurvey.org.
Approximately 3,900 BU students have been invited to participate. A total of 546 U.S. colleges and universities and 285,000 first-year students and seniors participated in the 2012 survey. For more information, contact Jones at (570) 389-4027 or sjones@bloomu.edu.
Translating the American Dream
Anna Monardo, an award-winning author of "The Courtyard of Dreams" and "Falling in Love with Natassia" will visit campus on Thursday, April 11, for a lecture, question and answer session, and class visits. Her lecture, "Translating the American Dream," will take place at 7:30 p.m. in McCormick Center 1303. Her question and answer session will take place at 3:30 p.m. in 004 Warren Student Services Center. All these events, sponsored by the College of Liberal Arts, Department of English, and Gender Studies Minor (GSM), are free and open to the public.
Monardo, the first member of her Italian family born in the U.S., grew up in Pittsburgh. After receiving her B.A. from St. Mary's College at Notre Dame, IN, she attended the Radcliffe Publishing Procedures Course. Her first jobs were in publishing—at Farrar, Straus & Giroux; Random House; and McCall's. She earned her M.F.A. in Creative Writing at Columbia University, where she received the Clare Woolrich Fellowship and interned with Teachers & Writers Collaborative. Now an associate professor and chair of the Writer's Workshop at the University of Nebraska at Omaha, Monardo has also taught in the M.F.A. Creative Writing Program at Eastern Washington University, the Writer's Voice of the West Side Y in New York City and the Bennington College July Program. #SpeakerSeries
The Path to Purpose in Work and Life
William Damon, a leading expert on ethical development and the development of a sense of purpose, will present, "The Path to Purpose in Work and Life," on Tuesday, April 9, at 7 p.m. in Carver Hall's Gross Auditorium. By focusing his work on the positive aspects of "growing up" rather than on the severe behavioral problems of adolescents, Damon has put himself on the forefront of the emerging positive psychology movement in the United States. Damon speaks regularly to public and academic audiences about contemporary trends in child development and has written widely about personal development and moral commitment at all ages of life.
Damon, professor of education at Stanford University and director of the Stanford Center on Adolescence, is currently researching how people develop character and a sense of purpose in their work, family, and community relationships. He also examines how young people can approach their careers with a focus on purpose, imagination, and high standards of excellence. Damon also has written widely about how to educate for ethical understanding. His work is used in professional training programs in journalism, law, and business. #SpeakerSeries
Not your typical Spring Break trip
Five students — Kim Johnson, Katie Pyle, Kaitlin Heimbach, Anna Neuhard and Josh Powell — spent Spring Break on an educational immersion experience in Panamá, Central America. The trip was non-stop, as they:
visited the northern Panamá territories of the Kuna Yala (the San Blas Islands)
learned about cocoa production the Bocas del Toro region
learned about coffee production in the highlands of Boquete
took Spanish lessons
visited the Panama Canal
of course ... squeezed in time for swimming, snorkeling and zip lining
Contact Chris Donahue, of Languages and Cultures, for information on learning opportunities in Panama.
Voice makes connections at College Media Convention
Thirteen student editors of The Voice recently returned from New York City, where they attended the national College Media Convention along with 1,500 other university students and their advisers from across the country. The three-day conference, March 10 to 12, included 275 sessions on all aspects of journalism and media. Keynote speakers came from the Today Show, Teen Vogue magazine, and Twitter.
Four editors from The Voice — Vanessa Pellechio, Joe Fisher, Tom Ciampoli, and Rae Meade —l and their adviser, Mary Bernath, were among those who presented sessions. Their talk, "Managing Your Media Menagerie," sparked a lively interchange about how to optimize the strong and unique personalities that come together in a college newsroom.
Alumni, students network at annual leadership summit
About 200 alumni and students participated in the Sixth Annual Husky Leadership Summit, where alumni shared their life and career experiences with student leaders during the day-long summit that aims to make the leadership experience on campus even stronger. Students represented various campus leadership groups: Community Government Association, Husky Ambassadors, Orientation Workshop Leaders, Resident Advisers/Community Assistants, Presidential Leadership Program, Program Board, D.A.S.L., Greek Leadership (IFC and NPC).
This year's summit featured a career networking center for students to talk individually with alumni currently working in their career fields. Alumni also gave presentations on several topics related to post-college life, such as how to get a job and negotiate a salary, managing personal finances and the ins and outs of career networking. A panel of graduates fielded questions from students.
Upcoming Speaker: Terrance Roberts
Terrence Roberts — one of the Little Rock Nine, the nine African-American students who volunteered to attend Little Rock Central High School in 1957 in the wake of Brown v. Board of Education — will discuss his experience and lessons learned on Tuesday, April 2, at 7 p.m. in the KUB Ballroom. After Little Rock's high schools were closed the following school year, Roberts completed his senior year at Los Angeles High School. He went on to CSULA, UCLA and Southern Illinois University, Carbondale, where in 1976 he earned his Ph.D. in Psychology. He was on the faculty of Antioch University and now runs a private psychology practice right here in Pasadena.
He is, by all accounts, a remarkable man, quiet but impressive. He wrote a book, "Lessons from Little Rock," a memoir that offers Roberts' perspective on our nation's fitful march towards racial equality, sketches of the other members of the Nine, a portrait of his life before it took the stage of history, and more. He is said to both speak and write with precision, insight, humor and vision. His visit is sponsored by the Multicultural Center Black History Month Committee and the Office of Social Equity. #SpeakerSeries
Career Day: Your future in law enforcement
BU is hosting a Law Enforcement Career Day on Monday, April 1, from 10 a.m. to 4 p.m. for recruiters to meet with upcoming graduates in the KUB Ballroom. It's also a day where students can speak with recruiters to gain a better understanding of what jobs are offered for future hires. As part of Law Enforcement Career Day, Michael Levine, will discuss his "Life as an International Deep Cover Agent" at 7 p.m. in Carver Hall's Gross Auditorium. Levine is the author of NY Times non-fiction best-seller "Deep Cover" and "Fight Back: How to Take Your Own Community Back From The Drug Dealers," and was also the subject of Donald Goddard's biography "Undercover." He is co-author (with Laura Kavanau) of "The Big White Lie" and "Triangle Death." his books continue to acquire sterling reviews and international recognition.
Levine is one of the most highly decorated DEA agents in that agency's history. He was charged with design and orchestration of some of the government's most significant national and international Deep Cover and conspiracy investigations. Levine held multiple positions in the DEA, including Group Supervisor in the New York City Field Division, Special Operations Officer worldwide and Country Attaché to Argentina and Uruguay. Levine has served as a media law enforcement consultant for top national TV and radio shows including 60 Minutes, McNeil Lehrer News Hour and Frontline. He has also been retained as a technical consultant for multiple television series, and has appeared as an expert on various law enforcement related topics for numerous local television shows around the country. #SpeakerSeries