You are here
Annual Fundraiser
The LGBTQA Commission is pleased to invite you to our Eighth Annual Reception on Friday, March 18 at 5PM. The evening will begin at the Barn at Boone's Dam with a light refreshments followed by an awards presentation and silent auction. Tickets are $30.00 each and include creative appetizers, beer, and wine. Payment may be made by Cash, Check, or Credit/Debit card.
If you need to discuss accommodations for a sight, hearing, or physical disability or have any other questions or concerns, please contact the Bloomsburg University LGBTQA Resource Center at LGBTQA@bloomu.edu.
Please join us for an evening of celebration!
To RSVP, please click the button below and complete the online form.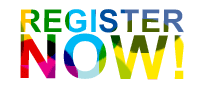 Please note, due to university policy, current Bloomsburg University undergraduate students and persons under 21 years of age are not permitted to attend the event. We apologize for any inconvenience.
Host Committee
We would like to express our appreciation to this year's Host Committee. Their generous donation offsets the cost of the reception venue and refreshment purchases.
Ethan Krupp & Christina Francis
David A. Miller
Gretchen Osterman
Luke Schmick & Trevor Palmatier
Anna Turnage
Jason Godeke
Ginny Larson & John Motyka
Brett McLaurin & Sue Ei
Kathleen Wislock
Jean Downing & Pete Gatski
Donald Young
Michael Martin
Jeffrey & Jacklyn Leitzel
Mark L. Usry & Antonio Marrero
Craig Young & Ammon Ripple
Beth Rogowsky
Amy Cunningham & Matt Fahy
If you would like to join the host committee, please make that selection within the online RSVP form.
Additional Sponsors
We would also like to express our appreciation to the following people and organizations who's generous donations to the silent auction and education fund support our initiatives throughout the year.
Heather Feldhaus
Berwick Brewing Company
Hotel Information:
A block of rooms has been reserved at the Holiday Inn Express Bloomsburg, 14 Mitchell Drive, Bloomsburg, PA 17815 for a nightly rate of $99 plus tax. To book your room:
Visit the hotel website and use the Group Code "LSR"
or, call (570) 387-6702 and specify that you are attending the Bloomsburg University LGBTQA Fundraiser Reception.
Rooms are limited and this reduced rate expires on March 4, book early!
Silent Auction Items
We're always accepting gifts for the Silent Auction! Money raised supports LGBTQA Commission sponsored events and the student award honorarium.
If you have an item you would like to donate, please contact the LGBTQA Resource Center.
Check out the Facebook Event for a taste of this year's auction items!
Menu
Lomo Saltado Style Marinated Chicken
Beef Empanadas with Pear Mojo Sauce
Nacho Bar with Vegetarian Chili
Vegetable and Cheese Display
Miniature Flan
A selection of wines including:
2013 Mendoza - Colonia Las Liebres Bonarda - Argentina
2011 Red Blend - Urban Maule - Chile
2014 Malbec - Entrada - Chile
2013 Torrontes - Tilia - Argentina
2014 Sauvignon Blanc - Sierra Cruz - Chile
2015 Chardonnay - Cousino-Macul - Chile
Entertainment
The evening's entertainment will be provided by George Chamuris & Steve Gilliland.
Awards
The LGBTQA Commission welcomes submissions for the annual awards recognizing individuals who have contributed to the LGBTQA community.
The Student Award is presented to an individual in recognition of outstanding contributions to the LGBTQA community during the past year by a student and includes an honorarium. Please note, beginning with the 2016 events, the student award will be presented at the annual Lavender Graduation ceremony, not during the fundraiser reception.
The Faculty/Staff Award is given in recognition of outstanding dedication and support of the LGBTQA community at Bloomsburg University. This individual's actions contributed to the creation or improvement of an inclusive, respectful, and safe climate on BU's campus.
The Community Member Award is given in recognition of contributions made by a local community member who has worked to create a collaborative and inclusive presence in our local Bloomsburg community.
Nominations for the 2016 Awards are now open. To nominate an individual, please complete the online Nomination Form.
Past Award Recipients
Year
Student Award
Faculty/Staff Award
Community Award
2009
Andrew Stout
Elena Brobyn-Navarro
James Mackin
Cheryl A. John
Marjorie A. Menaul
2010
Ashley M. Ryman
Alicia King Redfern
Jason Godeke
Caring Communities for AIDS
2011
Anndei Varun
Julie Vandivere
Gretchen Osterman
2012
Aud Traher
Mark Usry
Craig Young
2013
Megan Paul
Jean Downing
Gloria Cohen-Dion
Dan Knorr
2014
Naasik Fuller
Christina Francis
Sally Meyer
2015
Karli Jayne Miller
Jonathan Lincoln
Dwayne Heisler
Links
Forms
Event Planning Committee
Gretchen Osterman - Committee Chair
Lissa Clark
Jean Downing
Karen Davis
Monica Johnson
Asa Kelley
David Miller
Karen Neese
Ginny Larson
Beth Rogowski
Brad Swenson
Caryn Terwilliger
Craig Young
If you would like to join the planning committee, please contact Gretchen Osterman.